Climbing in Massa Carrara!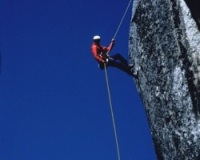 Among the many activities you can engage in Massa Carrara, one of the most important and recognized is undoubtedly climbing. The province offers tourists and all other areas where fans can practice quest'hobby.
Although not one of the most stable and secure, many of mountaineering enthusiasts cimento is always with the rock of the Apuan Alps. Over the years have been drawn inland today have become and famous are the hundreds of climbers.
Starting from the famous north wall of the Pizzo Uccello, the Gabellaccia, the Towers of Monzon, on the contrary, the Sumbra at Corchia until the process and the Monte Penna.

Gyms natural climbing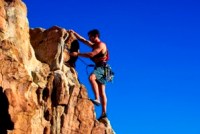 Bergiola (Ms) high rocky wall up to 70 meters.
Difficulty: from 6th to 7c exposure Est.
The plates Antona (Ms): wall tilted shale.
Difficulty: 5 to 7.
The valley of Camaiore: extended center with many climbing routes of high difficulty.
The Rocchette (Molazzana): walls located at 1000 meters, therefore not recommended in winter.
Exposure: East-West.
Difficulty: 5 to 7c.
The Serra (Careggine): short PARETIN equipped selcifero on limestone. Exposure: South-East.
Difficulty: 5 to 6c.
Refuge Orto di Donna: Falesia
Difficulty: 4 to 7b.