Holidays in Fosdinovo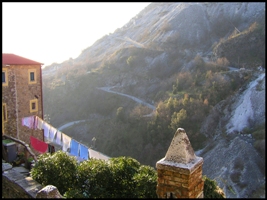 Town of about 4650 inhabitants of the province of Massa-Carrara. This is a typical village that was formerly called Nova Fauci. Over the years the small town has seen an increasing population growth, so that the rich Marquis who lived there made it a Civitas Imperialis, and enriched the museums, monuments and statues.
Always recognized as one of the favorite holiday destinations by ancient noble, yet keeps intact Fosdinovo this primacy. Many are tourists during the year traveling in the village to admire the beautiful landscape and architecture.
In a holiday Fosdinovo tourists can choose between many alternatives: long walks in the green, routes, visits to museums and routes enogastronomici really interesting. You can also stay overnight in many rural houses, bed and breakfast and hotel in the village, and enjoy typical restaurants and taverns recommended.
To visit
Castello Malaspina Fosdinovo
Tomb of Galeotto Malaspina
Church of San Remigio
Oratorio dell'Opera di Marciaso
Audiovisual Museum of the Resistance

Fairs and Festivals
Medieval feast Fosdinovo
Via Dantis, itinerant reading of the Divine Comedy in the Castle Fosdinovo
Contacts
Switchboard of common: 0187 680711
Email the common info@fosdinovoinlunigiana.it
Hotels, houses, Bed and Breakfast
Agriturismo Fravizzola
Fravizzola locations, Fosdinovo
Tel: 0039 0187 68410
Agriturismo Il Borghetto
Via Paghezzana 12 Fosdinovo
Tel: 0039 0187 68626
Agriturismo On Reed
Via Pillars 22 locations Belvedere, Fosdinovo
Tel: 0039 0187 675212
La Pietra
Via Malaspina 23 Caniparola locations, Fosdinovo
Tel: 0039 0187 693034
B & B Rossi Ciampolini
via Montecarboli 31 Fosdinovo
Tel: 0039 0187 68212
B & B Gioenda
Via San Rocco 35 locations Pulici, Fosdinovo
Tel: 0039 0187 68700

B & B Il Girasole
via Gignola 3 Fosdinovo
Tel: 0039 329 4238327
Restaurant and Taverns
Osteria of Spino Fiorito
Via Caniparola, 7 Fosdinovo
Tel: 0039 0187 693248
The restaurant Cucco
via Cucco 6 Fosdinovo
Tel: 0039 0187 68907
The Lighthouse Restaurant
Via dei Pini 9 Giucano
Tel: 0039 0187 628228
The restaurant Francesino
Via Cucco 14 Fosdinovo
Tel: 0039 0187 68922
The restaurant Pianazze
Via Pianacce, Canepari
Tel: 0039 0187
Surroundings of Massa Carrara, Aulla